Company Profile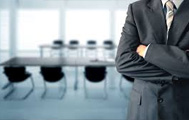 W W Shipping and Forwarding Pvt. Ltd. is amongst the leading logistic service providers in the country delivering excellence across the logistics and supply chain spectrum over the past 25 years. Our organisation has built a strong reputation in delivering customer focused solutions with impeccable precision, reliability, swiftness while ensuring cost effectiveness. Integrity, Innovation, Customer focus and Reliability are the driving forces within the organisation and these values are ingrained in each member of our team. These are the core values that define us and drives the organisation forward on the path of aggressive and sustainable growth over the years.

An integrated domestic and international network spread across 50 locations globally helps us meet the international requirements of our customers. The network partners are well equipped and established in the respective countries to cater to the wide range of logistics services. The combination of global reach and local knowledge is a key competitive-edge for W W Shipping and Forwarding.

W W Shipping & Forwarding Pvt. Ltd. is amongst the renowned shipping & forwarding service providers in India. We offer a broad portfolio of services including Freight Forwarding, Warehouse & Distribution, Multimodal Transportation, Project Cargo And Heavy Lift, Break Bulk, Integrated Logistics.

Leveraging on the extensive logistics and communications network, our team can create cost-effective solutions tailored to meet your needs. We have made a strong repute for impeccable freight logistics services in India and the world, which is characterized by Timeliness, Flexibility, Swiftness, Safety and Reliability.